A film by Michael Sarnoski
PIG
SYNOPSIS
A truffle hunter who lives alone in the Oregon wilderness must return to his past in Portland in search of his beloved foraging pig after she is kidnapped.
CREDITS
Cast
Nicolas Cage
Alex Wolff
Adam Arkin
A Statement by
Michael Sarnoski
"We need to dig down and find the things that connect us as human beings and stop just using superficial methods to express who we are and how we bond with people. We should acknowledge that there's a core that unites us as people. Sometimes that core comes from really sad, sometimes dark places, but we need to see that and share that in order to move forward."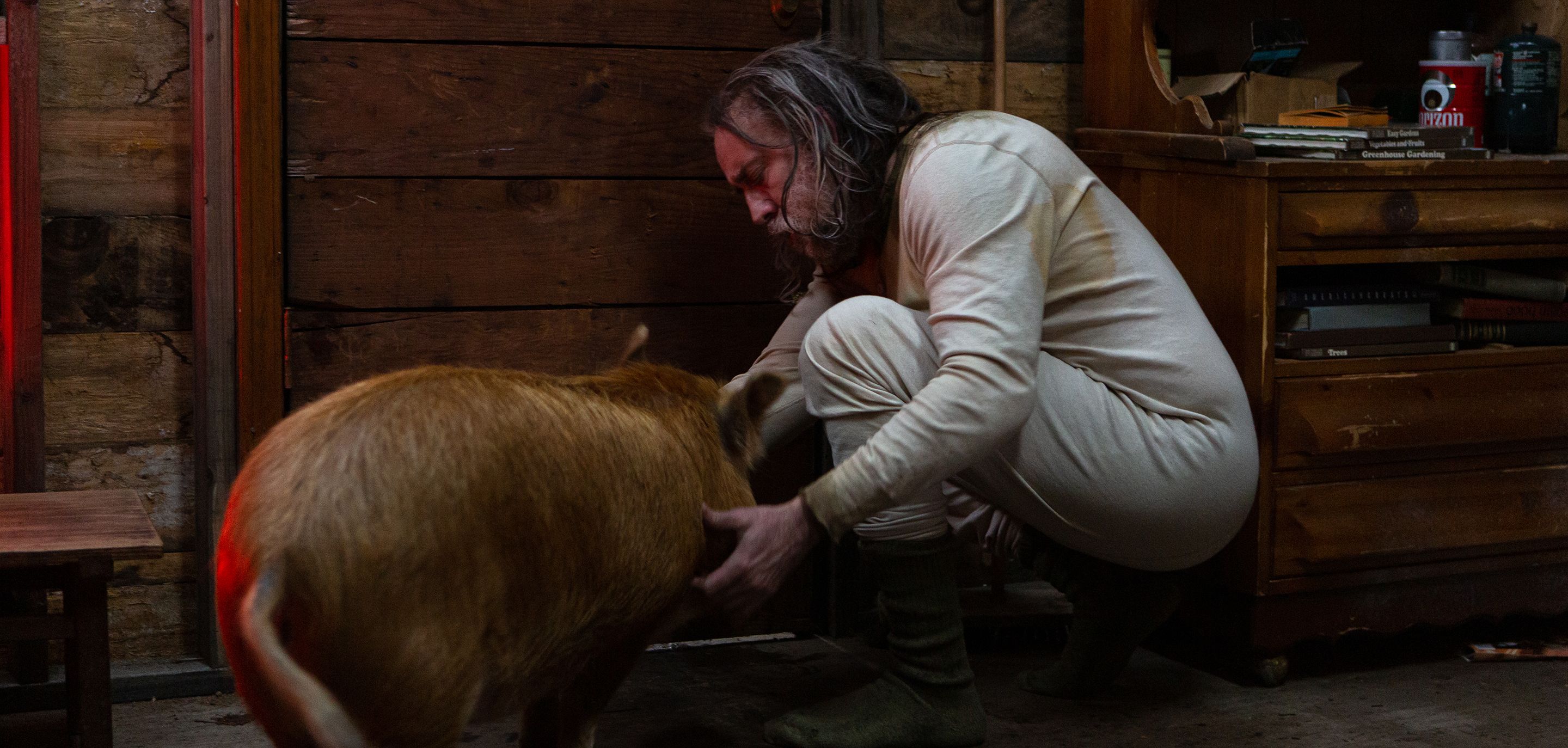 PLAY
TRAILER
NICOLAS CAGE PROVES HE'S THE ACTOR OF HIS GENERATION.
BEHIND THE SCENES
Rent the film to unlock exclusive bonus content, including deleted scenes and over 30 minutes of behind-the-scenes footage of Nicolas Cage learning how to cook for his role.
NICOLAS CAGE COOKS THREE-MUSHROOM TART
NICOLAS CAGE COOKS PIGEON AND POMMES ANNA