A film by Ninja Thyberg
PLEASURE
SYNOPSIS
Ninja Thyberg's debut feature film PLEASURE is a journey into the Los Angeles porn industry through the lens of newcomer Bella Cherry (Sofia Kappel). Strong, self-confident and determined, Bella embarks on a mission to become the best at any cost. Not Rated.
CREDITS
Cast
Sofia Kappel
Revika Anne Reustle
Evelyn Claire
Chris Cock
A Statement by
Ninja Thyberg
"Every time we moved the camera, there was a lot of discussion of what's being conveyed. What power do we establish, what story do we tell? What if we put the camera here versus there? You have to see what happens, what you feel when you look at the situation, based on where you put the camera."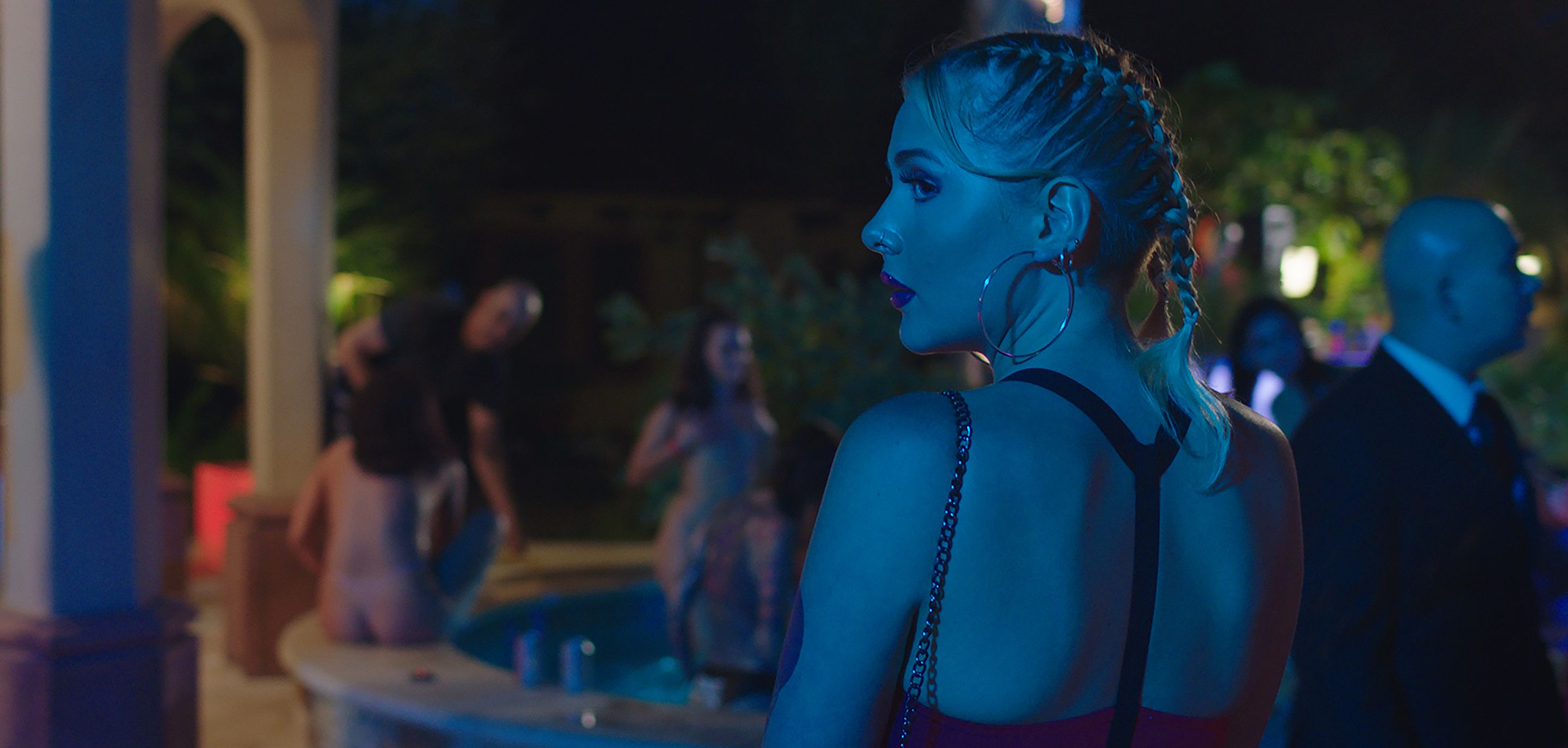 PLAY
TRAILER
RAW, REAL AND SWEET. THERE'S NOTHING ELSE LIKE IT.
BEHIND THE SCENES
Rent the film to unlock exclusive bonus content, like an in-depth behind-the-scenes featurette, deleted scenes, an introduction to the film, and much more!
PLEASURE: AN INTIMATE LOOK
"HARD TO THE CORE" MUSIC VIDEO